Because of Him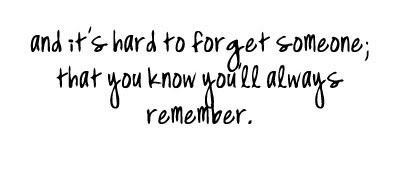 Assalamualaikum , hye readers !
K , hari ni memang mood lari masuk longkang .
So , I just wanna share with guys a story .
Hari ni an Hani try instadirect someone .
Hmmm the boy that I like tu lah .
Yass , he replied .
But then he didn't reply .
I thought that I wanna be friendly with him .
But , he didn't reply .
And at that time , Hani rasa so so so down .
Rasa nak nangis , but , I can't cause Hani dah promise tak nak nangis hanya sebab laki ,
So , Hani kental kan hati untuk tahan tangisan tu but , hati memang tengah nangis .
I don't know kat sape nak mengadu .
Nak ngadu kat EDAHANIMADUNUSUNUNU cam segan .
Asik mengadu kat dorang bende yang sama je .
So , I paksa diri untuk terima kenyataan that he never wants u to talk to him .
Dan dia tak pernah alu-alukan Hani untuk tegur dia .
The things that makes me wanna try to start a conversation with him because of my friends .
Dorang banyak beri sokongan . I appreciate them so much !
Thank u so much korang ! I'm very grateful that I have u guys in my life .
And start dari conversation between me and him .
I don't think that I wanna continue it .
Ya Allah ...
It's so hard for me to decide it .
Hmmm ... I thought semuanya akan berjalan lancar but no .
NO NO NO NO NO NO NO NO NO NO NO NO NO NO NO AND NO
Dia still suke ex dia . Orrite2 . Go ahead lah .
Aduh ! Aku dah frust menonggeng ar ni .
Hani ! Hani ! Hani !
Wake up !
Kau tak boleh jatuh hanya sebab laki !
Bukan dia sorang je laki dalam dunia ni !
Insyaallah , jodoh kau yang terbaik walaupon kau tu kecik lagi dan lambat lagi nak sampai ke situ .
Hahahahahahahahahahahaha :D
K , Hani nak bina balik semangat Hani .
Stop this all and start with the something new , Hani .
I know u can do it .
Pikir SPM !
Jangan fikir crush crush ni .
That's not important !
Kebahagiaan ur parents are the most important right now !
And the only thing that can make ur parents happy is ur SPM result :)
So , chaiyokk Hani !
Jangan putus asa !
If ada jodoh kau dengan dia ... adalah .
Kalau takde , kau still akan dapat laki yang lebih baik dari dia .
Orrite ! Hani dah pulih SEDIKIT .
So , okayh . Bye sayang-sayang sekalian !
Saya sayang kalian ! :*
Assalamualaikum :D